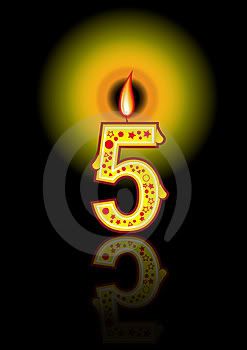 *photo originally uploaded to photobucket by nchauma
It's been over a month since I posted here on this blog. A hiatus that seems to be lengthening and expanding and taking on a life of it's own. That's a good thing.
Change happens quickly even within one month. As I sit here penning my thoughts and looking for an image to include with my thoughts, I realize how blogger has once again added and changed, taken away and revised. It took me a few minutes to figure out how to do something so simple, something that I was once able to do very easily, without needing to think. Blogger has now made it a little more difficult to upload photographs. Good news for copyright on people's images, especially for those who are remiss in giving credit where it is due. Not as good for those of us in a hurry to accomplish what we need to, want to do in a short period of time. It does, however, remind me that life is filled with complications and stumbling blocks and little road blocks set up from time to time. The challenge can keep our minds sharp and our skills sharper. Or it can weaken us, and allow us to walk away, to leave the challenge and stay with what we know and hope for the best. I prefer not to stagnate and to move with the challenges.
I've reached a miraculous milestone today. Five years ago today I wasn't sure I would be sitting here, able to write these words, and yet I am. And I give thanks every day for that.
It was 5 years ago today that I had the mammogram that changed my life. It rocked my world and opened doors and windows to possibilities I had long forgotten I even desired. It shook me to my core and roused me with a rude awakening from the life I was living to the one I was meant to be following. I was complacent and looking for change. I had no idea what change was in store for me that day. Would I have chosen it? Never. It reminded me though that many of the changes that are presented to us are unwanted, unlooked for and chosen for us. Why, we don't need to know. We only need to recognize them as lessons of life.
Cancer is not something I take lightly. Ever. And I never forget that it's somewhere just over my right shoulder, watching me, waiting for me perhaps to stumble or lose my way. But I'm ready for it. I know what it looks like now and I know that if it ever comes ringing my doorbell again, I'll be ready and know exactly what I need to do.
Reaching the 5 year mark changes the statistics of survival in my favour even more. I had an aggressive form of breast cancer and I took my aggressive nature and pummeled it and let it know I wasn't taking this lightly. I learned my strengths and I accepted my weaknesses and forgave myself for those. Then the weaknesses began to turn to strengths and my spirit grew and my soul began to swell and I knew that I was ready to live like there was no tomorrow. No more "wishing" and "hoping" and "some day" for me. It's now. This is what I have, this day, each day. Quite a gift.
"Healing may not be so much about getting better, as about letting go of everything that isn't you ~ all of the expectations, all of the beliefs ~ and becoming who you are." ~ R. N. Remen
I'm ready to move on now, back into the mainstream of life. To be a "big girl" and know that I can cross the road by looking both ways and don't need to have my hand held for safety. My oncologist is letting me go in January. My surgeon will be there every year to make sure I've remembered "the safety rules".
It's time for me to take this bittersweet experience and allow it to change me into something more, something new, something unknown. I'm not afraid of the dark. My friends and loved ones have flashlights...they'll guide me along the way if I can't see.
I'm stepping away from the world of blogging as well. Moving into my life that is outside these four walls and this computer. To leave my mark in the wide world of where I am right now.
I'm no longer afraid of the storm for I am learning how to sail my own ship.
Louisa May Alcott